Characters
Oruba was the last member of the Grand Hutt Council to answer Jabba's summons with his hologram appearing in Jabba's Throne Room.
Creatures
Sha'rellian toops were starfish-like creatures that that are soft and sticky like slugs and squeal like pigs. They are found on the Hutt homeworld, Nal Hutta and shared a symbiotic relationship with the Hutts.
Vehicles
The DC0052 speeder, nicknamed "Intergalactic," was an airspeeder utilized by the Jedi Order in the waning days of the Galactic Republic. Developed by Daystar Craft, the two-meter long vehicle featured a top speed of eight hundred kilometers per hour and could travel over two thousand kilometers uninterrupted.
Starfighters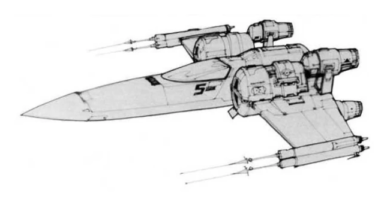 The Z-95t Headhunter was a variant of the Z-95 Headhunter designed by Adar Tallon. Unlike the standard headhunter, it was equipped with a class 3 hyperdrive.
Space Transports
The Taylander shuttle was a model of civilian transport shuttle manufactured by Gallofree Yards, Inc. and found throughout the galaxy.
Capital Ships
The Gladiator-class was a small Star Destroyer that shared its keel design with the Broadside-class cruiser. A ventral protrusion on the hull appeared to cover the ship's main reactor, but was also the location of several cannons. The class had two main thrusters and no visible secondary thrusters.
Locations
A planet situated within the Outer Rim Territories and the Slice. Connected to Sy Myrth and Taskeed by hyperspace routes. Ore was one of the main exports of Jabiim.
Equipment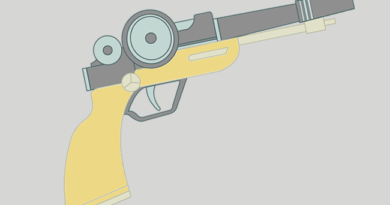 The GL-77 blaster pistol was a blaster pistol used during the waning years of the Galactic Republic. It was a small, yet powerful blaster pistol that fired high-pitched blaster bolts.
Force Powers
Eyes of the Force was a regimen that trained a Force-sensitive to sense images that can't be normally seen by reading the surface thoughts of others.