Characters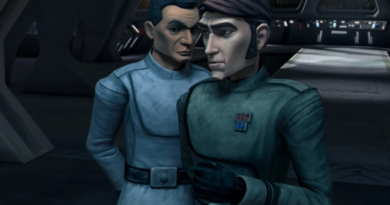 Background: Dao was a human male officer who held the rank of admiral in the Galactic Republic Navy during the Clone Wars.
Droids
Mister Bones, also simply referred to as Bones, was a heavily modified B1-series battle droid with a murderous personality. He was constructed by Temmin Wexley and built from components the boy scavenged from the catacombs beneath Myrra, the capital city of Akiva.
Creatures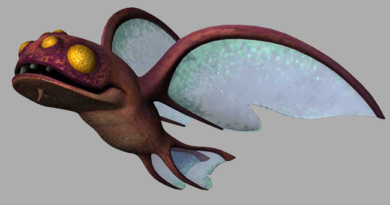 Neebray were flying, limbless creatures which varied greatly in size and habitat. They could be found on many worlds, such as Rugosa, Rishi moon, Tatooine (where they sometimes circled over Jabba's Palace), and even in space, notably in the Kaliida Nebula along the Balmorra Run.
Starfighters
The Teroch-type gunship, named for a Mando'a word "pitiless", was a fast-attack gunship used by Mandalorian Neo-Crusaders during the Mandalorian Wars. If they broke through an enemy line they could surround enemy capital ships in moments.
Space Transports
The Lethisk-class armed freighter was a large space transport designed by Arakyd Industries and used around the time of the Jedi Civil War. Even though intended by Arakyd Industries to be the ship for general public, the Lethisk-class freighter was too costly for any but the richest Republic citizens.
Capital Ships
The Shaadlar-type troopship was a series of military personnel carriers used by the Mandalorian Crusaders and Mandalorian Neo-Crusaders.
Equipment
A Separatist design, the J-10 dual blaster cannon was essentially a pair of scaled-up reciprocating E-5 blaster rifles, which were commonly used by battle droid infantry.
Locations
Teth was a jungle planet located in Wild Space. At some point, the world was inhabited by the B'omarr Order. However, by the time of the Clone Wars, their castles were abandoned, though some would be converted by the Hutts into formidable strongholds. Some distance from the B'omarr monasteries and the Tomb of Ziro the Hutt's father, an area of mysterious rock formations could be found on the surface of Teth.
Blog
A quick glance at the ranks of the Clone Troopers in the Grand Army of the Republic and the various roles they served in during The Clone Wars.