Characters
The Mandalorian Royal Guard was a group of Mandalorians charged with the protection of Duchess Satine Kryze. They were Mandalorian fighters trained to show restraint in most situations, but could remain a formidable fighting force.
Creatures
Muk Muk Monkey was a yellow Kowakian monkey-lizard with purple hair, who accompanied two Weequays living on Coruscant.
Vehicles
The Maglev Train, also known as the speeder train, was a maglev train used on the planet Coruscant. Maglev train were similar to the luxury train.
Starfighters
The Miy'til assault bomber was a Hapes Consortium starfighter.
Space Transports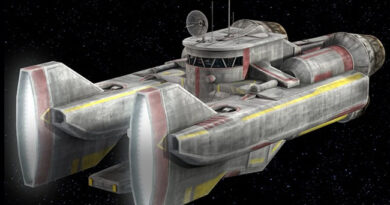 Also known as the Republic tugboat, was a spacetug employed by the Galactic Republic during the Clone Wars that used massive tractor beams to help guide other, larger ships through busy orbital docking lanes.
Capital Ships
Phoenix Home, or Phoenix Base, was a repurposed Pelta-class frigate under the command of Commander Jun Sato in the years prior to the Battle of Yavin.
Equipment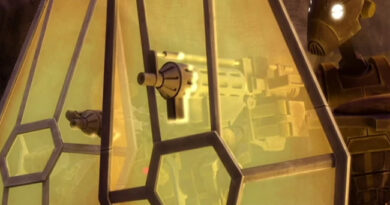 A riot shield was a type of physical shield or personal deflector shield that was carried by hand. It was primarily used by security forces, law enforcement and the military.
Force Powers
Eyes of the Force was a regimen that trained a Force-sensitive to sense images that can't be normally seen by reading the surface thoughts of others.