Characters
Zak Zaz was a male Mandalorian human doctor who worked at a New Mandalorian hospital in Mandalore's capital city of Sundari during the Clone Wars.
Droids
The IMG-099 Imperial Mark IV patrol droid, also known as Imperial Mark IV sentry droid, was a model of sentry droid developed by the Imperial Department of Military Research.
Vehicles
The Imperial waveskimmer was a small repulsorlift surface ship supported by two sturdy legs angling down from either side.
Starfighters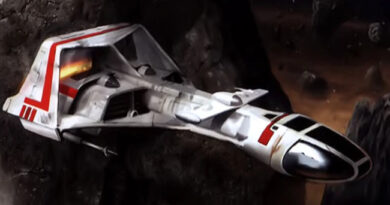 The A-24 was released during Incom's peak. Though newer scouts existed, this model remained popular during the Galactic Civil War thanks to its good speed and maneuverability for its class.
Space Transports
Rokin had a small shuttle that could be stored in the hanger of his freighter. In 9 BBY Obi-Wan Kenobi used this shuttle to lure Dark Vader and his Star Destroyer away from Rokin's Freighter filled with those looking to escape the Empire.
Capital Ships
The Abolisher-class heavy cruiser was built from the same basic Vindicator Cruiser hull with a hyperspace pulsemass generator rather than the standard Gravity well generator.
Locations
A planet situated within the Outer Rim Territories and the Slice. Connected to Sy Myrth and Taskeed by hyperspace routes. Ore was one of the main exports of Jabiim.
Equipment
Portable vaporators were a type of moisture vaporator that could be used to collect and serve water on desert planets like Tatooine.
Force Powers
Eyes of the Force was a regimen that trained a Force-sensitive to sense images that can't be normally seen by reading the surface thoughts of others.
Blog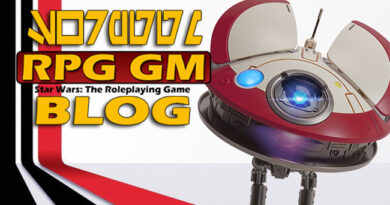 Wow, what a great series Kenobi turned out to be. I hope you all were able to enjoy it as