Characters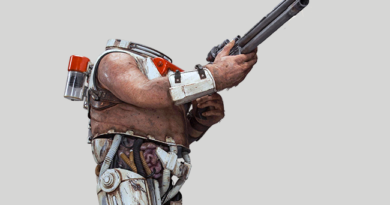 Caysin Bog was a humanoid male from the high-gravity world of Teres Lutha Minor. He was blown apart in an insurgency strike on the moon Jedha, only to be surgically pieced back together by a surgeon calling himself "Roofoo."
Droids
Haxion Brood Bounty Droids were reprogrammed loadlifter droids used by the criminal organization Haxion Brood to hunt bounties along with their own bounty hunters.
Aliens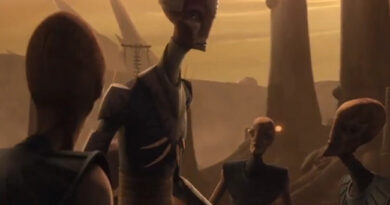 The Poletecs were a species of purple, red, and beige-skinned, lanky humanoids native to the planet Skako Minor. During the Clone Wars, Jedi Knight Anakin Skywalker, Clone Captain Rex, and Clone Force 99 encountered the inhabitants of a Poletec village while on a mission to rescue their fellow clone trooper Echo.
Vehicles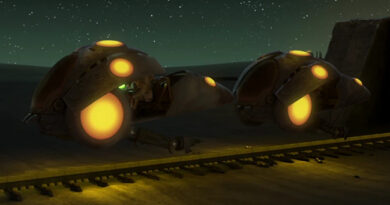 A rail speeder was a speeder vehicle which moved by attaching itself to a single rail that ran across the ground.
Starfighters
The Eta-3 interceptor was a modified version of the Eta-2 starfighter used by the Jedi during the Clone Wars.
Space Transports
The S-161 "Stinger" XL was a model of luxury yacht manufactured by Latero Spaceworks. Built for wealthy executives, the Stinger was fast and elegant, unique among the utilitarian starships used by the Galactic Empire. Five years after Order 66, Greez Dritus piloted one such yacht, known as the Stinger Mantis.
Capital Ships
The Terminus-class destroyer, also known as a C-class destroyer was a capital ship used by the Sith Empire and was seen in use by the time of the Cold War.
Equipment
Stasis chambers, also known as a stasis tank, were pods that placed an individual into suspended animation.
Force Powers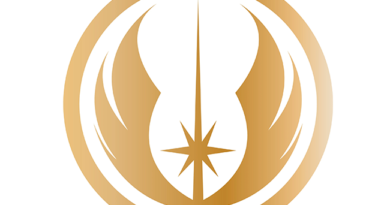 Jedi during the Clone Wars learn to call upon the Force not only for their own strength but also to aid the clone troopers and other allies under their command.
Blog
Star Wars returns in 2023 with several series and aims to change the landscape with several new storylines from a galaxy far, far away.