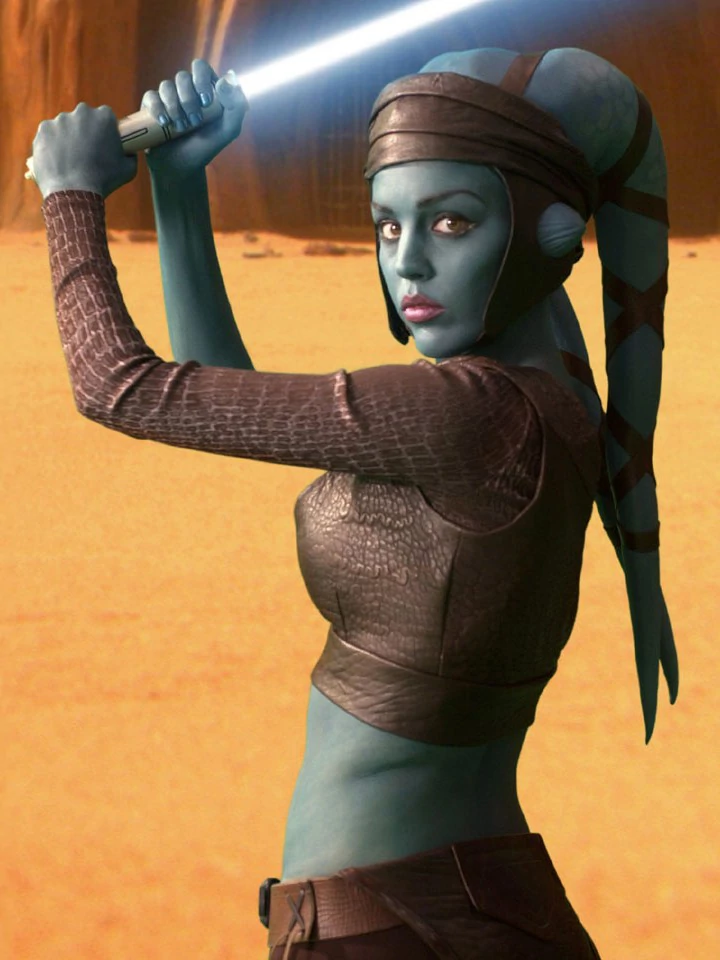 Name: Aayla Secura
Species: Twi'lek
Homeworld: Ryloth
Gender: Female
Age: 36
Height: 1.52m
DEXTERITY: 3D
Blaster: 4D
Dodge: 5D+2
Lightsaber: 4D
PERCEPTION: 3D+2
KNOWLEDGE: 2D+2
Scholar (Jedi Lore): 3D+2
STRENGTH: 2D
MECHANICAL: 2D
Astrogation: 6D
Space Transports: 6D
Starfighter Piloting: 6D
Starship Gunnery: 6D
TECHNICAL: 2D+2
Lightsaber Repair: 3D
Special Abilities:
Head-tails: Twi'leks can use their head tails to communicate in secret with each other, even in a room full of individuals. The complex movement of the tentacles is, in a sense, a "secret" language that all Twi'leks are fluent in.
Control: 3D+2
Accelerate Healing, Absorb/Dissipate Energy, Concentration, Enhance Attribute
Sense: 4D
Combat Sense, Danger Sense, Life Detection, Life Sense, Magnify Senses, Sense Force
Alter: 3D+2
Injure/Kill, Telekinesis
Control and Sense
Lightsaber Combat
Control, Sense and Alter
Affect Mind
These are the known powers Aayla Secura possessed and it is believed that she had access to other powers.
Equipment: Blue Lightsaber (4D), Twi'lek Jedi robes, Delta-7 Starfighter (assigned by Jedi Council)
Force Sensitive: Y
Force Points: 3
Dark Side Points: 2
Character Points: 4
Move: 10