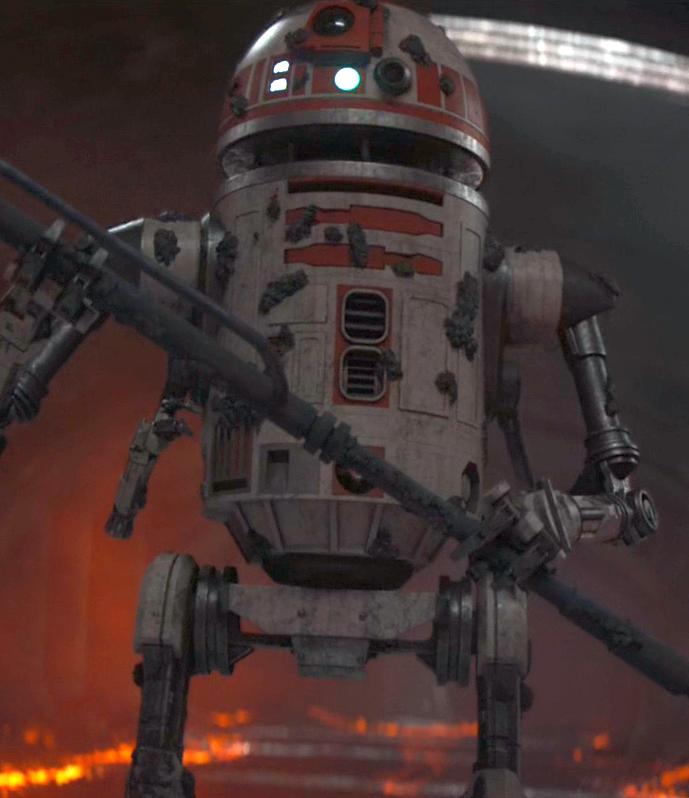 Name: Ferry Droid
Degree: Second Degree
Class: Ferry Droid
Sensor Color: Blue
Plating Color: Red and White
Gender: Masculine programming
Personality Module: Simple
DEXTERITY 1D
KNOWLEDGE 1D
MECHANICAL 2D
Ferry Operation: 5D
PERCEPTION 1D
STRENGTH 3D
Lifting: 5D
Stamina: 5D
TECHNICAL 2D
Equipped With:
• Two Extendable Legs
• 2 x Heavy Grasper Arms
• 2 x Light Grasper Arms
• Extendable 0.3 metre long video sensor (360o rotation)
• Small electric arc welder (1D to 5D damage, 0.3 metre range)
• Small circular saw (4D damage, 0.3 metre range)
• Video display screen
• Holographic projector/recorder
• Fire extinguisher
• Acoustic signaller
• Small (20cm. by 8 cm.) internal "cargo" area
• Some additional tools and equipmen
Special Abilities:
None:
Move: 10
Size: 2 meters
Cost: 300
Availability: R
Background: A ferry droid operated a keelboat along a lava river on the planet Nevarro. The ferry droid had the appearance of an R2 series astromech droid, though it had been modified to have legs and two sets of arms, which he used to row the boat down the river. When Din Djarin, Cara Dune, Greef Karga, and IG-11 were attempting to escape Moff Gideon's forces with Grogu, they boarded the droid's keelboat, and the droid began to take them downriver. However, Djarin noticed a number of stormtroopers waiting for them at the end of the tunnel, and Dune urged the droid to stop the boat. When the droid continued to row, Dune shot the droid, but the droid's destruction did not stop the boat from moving.